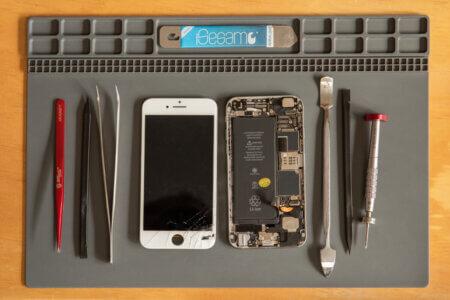 Speedy Repair
Most repairs completed in under 2 hours. We know you need your phone back fast and that's why we get it repaired quick so you can get back to gaming … working … chatting … posting and more
Quality Parts
We know some places use inferior parts in their repairs. We're proud to source high-quality parts from our network of reliable vendors. So much that we back all our repairs with a 6-Month defect warranty.
Affordable Pricing
Repairing your phone shouldn't cost an arm and a leg! Our partnership with vendors and our commitment to our supply chain allows us to bring you affordable and economical repairs.
Bring in your device
We're based in Christchurch so you can bring your device to us for repair. With an average turnaround of 120-Minutes, you'll be reunited with your device before you know it. You can just walk in.
Send in your device
We offer a full-service mail-in option. You can post or courier your broken device to us, and we'll send it back repaired. On average we'll have your device on its way back to you the next day.
Phone Repair & More
Phone Repair NZ is your locally owned and operated, independent repair shop for mobile phones and tablets. Based in Christchurch, New Zealand we offer a range of service from screen and battery replacement though to water damage and data recovery on a wide range of brands like iPhone, iPad, Samsung, Huawei and Oppo. In-store we stock a collection of mobile phone cases and screen protectors along with charger cables, pre-owned phones and other accessories.